The industry is in need of a change. We unlock value through our direct partnerships and fully-integrated strategy.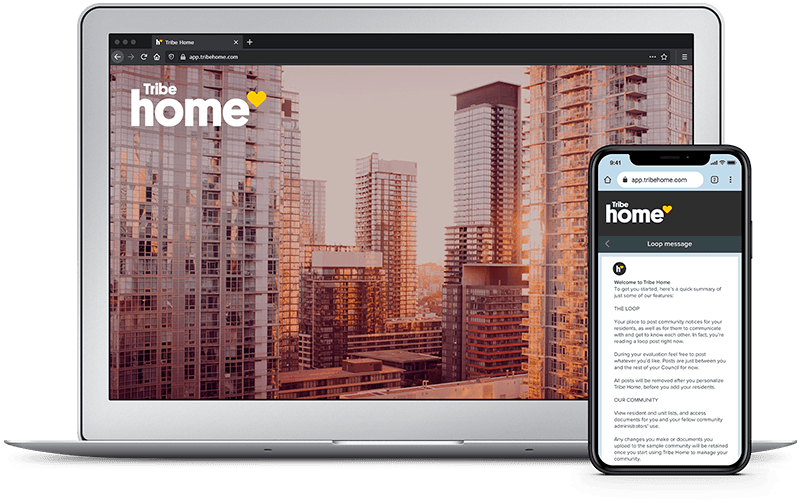 Tribe is a property technology company, disrupting the traditional condo and rental management industries. Tribe's platform decreases customer acquisition costs, increases retention and allows for the addition of value-added products and services through the platform which is expected to drive increased profitability.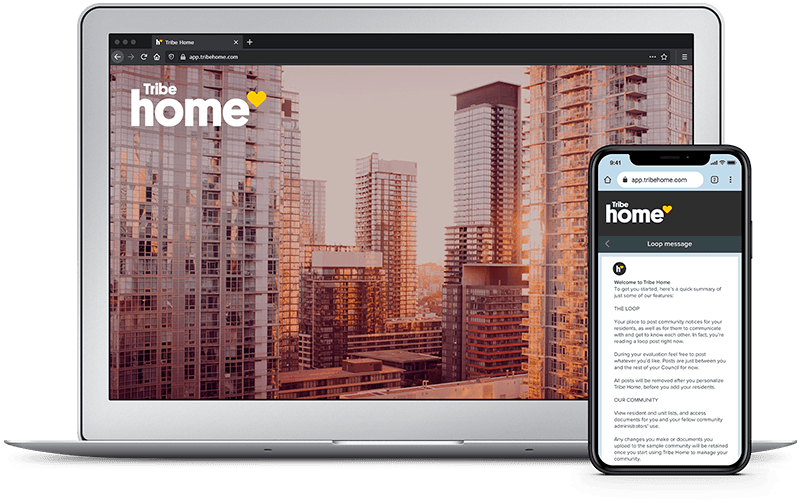 Disrupting an Industry
People-focused model enables the provision of additional value-added products and services that improve the experience of residential community living from smart building technology and building automation to in-home services.
Leading Digital Platform
Fully integrated digital platform that services a wide variety of stakeholders which lowers customer acquisition costs and increases stickiness leading to a low churn rate.
Rapid Market Growth
Community living has increased almost 10x between 1980 and 2019 and accounts for over 70 million people. Payments of over $90+ billion were collected from owners in communities in 2019 (1).
Strong Financial Performance
Strong growth profile with revenue growth from less than $3 million in 2018 to $16 million forecast in 2021, with monthly recurring revenue comprising a majority (2).
Proven Acquisition Track Record
Purchased five companies to date, in a fragmented market that can be acquired at service multiples
Experienced Management Team
Large insider ownership that aligns shareholders and management, led by an executive team with hyper-growth, tech, product, capital markets and property management expertise and supported by an experienced and influential Board of industry leaders.
(1) Source: Community Associations Institute National Staistical Review for 2018
(2) Please refer to forward-looking financial information disclaimer under Materials section on this page – in Disclaimer, Handout, or Investor Deck materials.
Vancouver, BC – Tribe Property Technologies (TSXV: TRBE) ("Tribe") is proud to announce its partnership with Dolomiti Homes ("Dolomiti") on the completion and management of Otto, a new community of condos in scenic Coquitlam, BC. Tribe's suite of products and services...
For further information or to schedule a presentation please email
IR@tribetech.com
"The platform breaks barriers allowing all of us to connect in new, meaningful ways to create vibrant  and engaged communities. Simply & beautifully."
"…Is changing the way people interact with their neighbours and interface with their homes."
"I'm always reassured when I see that a building is managed by Tribe and their software."
– Jeff, Vancouver Rental Property Management Company
"Their tool frees up the time of TWO employees. That's thousands of dollars in monthly savings."
– Multi-Family Condo Developer