The industry is in need of a change. We unlock value through our direct partnerships and fully-integrated strategy.
| | | | |
| --- | --- | --- | --- |
| | | Millions # | Millions $ (1) |
| | Basic Shares Outstanding | 21.21 | – |
| | Share Warrants (@ $5.10) | 5.25 | 26.8 |
| | Options / Comp Options | 1.38 | 4.7 |
| | Broker Warrants | 0.46 | 2.3 |
|   | Fully Diluted | 28.30 | 33.8 |
(1) Potential cash proceeds if exercised. Please refer to our financial statements for further information.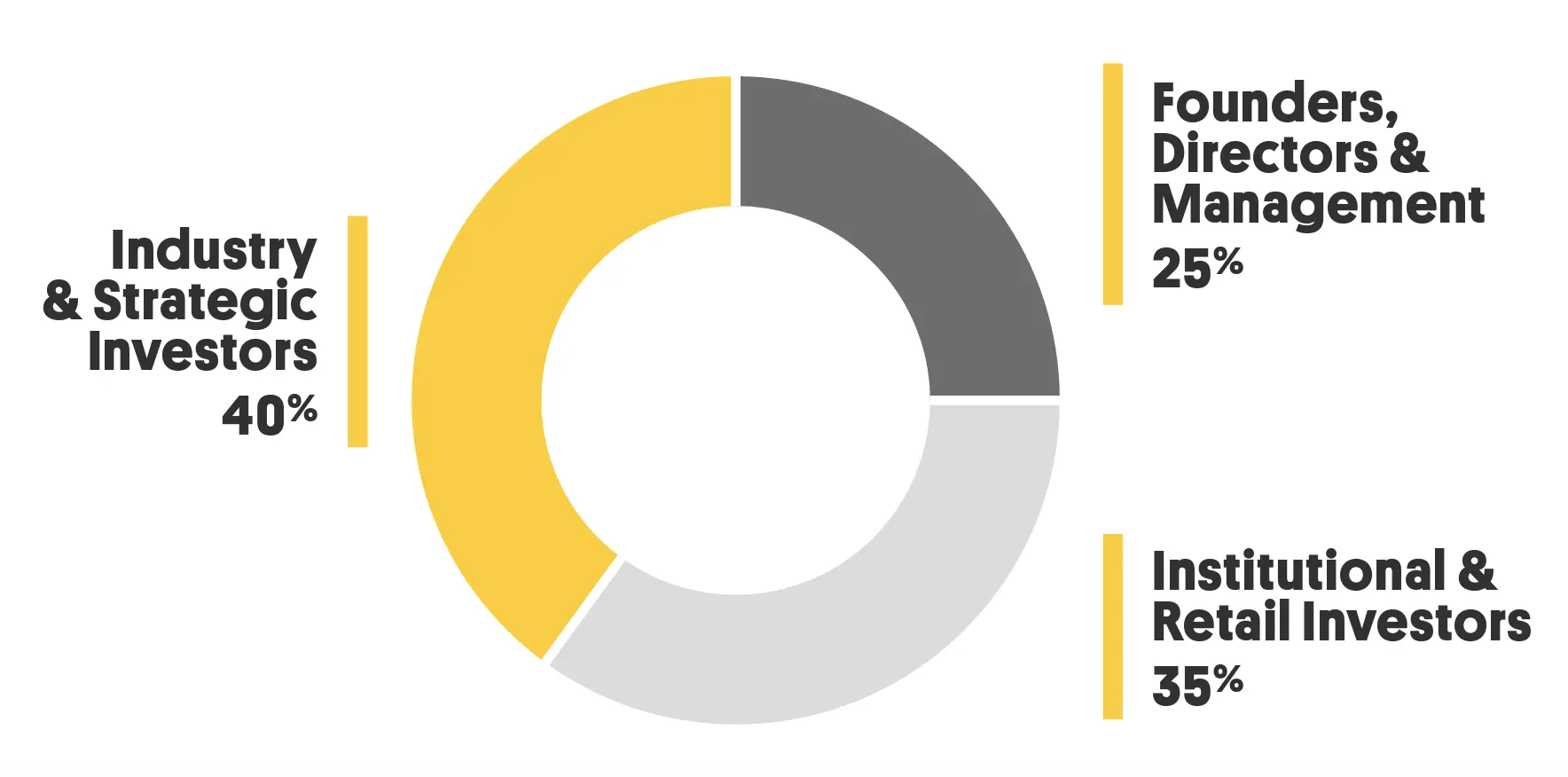 Disclaimer: Tribe is aware that the analysts listed above have recently covered Tribe. This list is provided for Information purposes only. Tribe does not endorse or approve any opinions, estimates or forecasts of any analyst regarding Tribe's business or any analyst's conclusions or recommendations. Tribe does not distribute analysts' reports. This list may not be complete and may change as firms add or delete coverage.
Disrupting an Industry
People-focused model enables the provision of additional value-added products and services that improve the experience of residential community living from smart building technology and building automation to in-home services.
Leading Digital Platform
Fully integrated digital platform that services a wide variety of stakeholders which lowers customer acquisition costs and increases stickiness leading to a low churn rate.
Rapid Market Growth
Community living has increased almost 10x between 1980 and 2019 and accounts for over 70 million people. Payments of over $90+ billion were collected from owners in communities in 2019 (1).
Strong Financial Performance
Strong growth profile with revenue growth from less than $3 million in 2018 to $16 million forecast in 2021, with monthly recurring revenue comprising a majority (2).
Proven Acquisition Track Record
Purchased five companies to date, in a fragmented market that can be acquired at service multiples
Experienced Management Team
Large insider ownership that aligns shareholders and management, led by an executive team with hyper-growth, tech, product, capital markets and property management expertise and supported by an experienced and influential Board of industry leaders.
(1) Source: Community Associations Institute National Staistical Review for 2018
(2) Please refer to forward-looking financial information disclaimer under Materials section on this page – in Disclaimer, Handout, or Investor Deck materials.
"The platform breaks barriers allowing all of us to connect in new, meaningful ways to create vibrant  and engaged communities. Simply & beautifully."
"…Is changing the way people interact with their neighbours and interface with their homes."
"I'm always reassured when I see that a building is managed by Tribe and their software."
– Jeff, Vancouver Rental Property Management Company
"Their tool frees up the time of TWO employees. That's thousands of dollars in monthly savings."
– Multi-Family Condo Developer