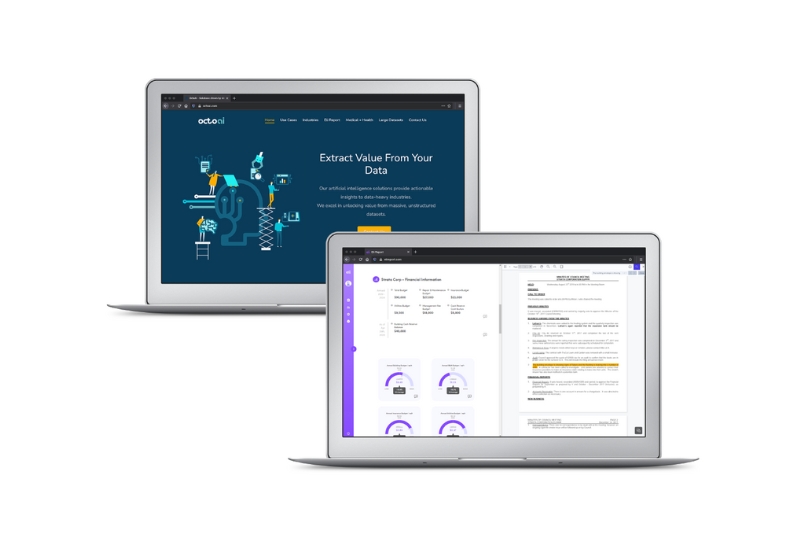 Partnership with OctoAI will empower Tribe customers with AI-generated reports that will include intelligence on crucial details from past and present issues, regulatory concerns, insurance information, repair and maintenance expenses, and more.

 
Tribe also announces the appointment of Angad Capital for capital market and investor relations advisory services.

 
 Vancouver, British Columbia – July 12, 2023 – Tribe Property Technologies Inc. (TSXV:TRBE; OTCQB US: TRPTF)  ("Tribe" or the "Company"), a leading provider of technology-enabled property management solutions, is pleased to announce a partnership with OctoAI Technologies Corp. ("OctoAI"), to provide condominium boards and strata councils with enhanced reporting and benchmarking capabilities to better understand the operational and financial health of their building.  
By utilizing OctoAi's Eli Report, Tribe can run comprehensive reports encompassing vital information about a building by simply inputting the building's address and relevant documents. The AI generated report includes crucial details on past and present issues, regulatory concerns, insurance information, repair and maintenance expenses, and other details that empower condo boards, strata councils and community managers to better work together to identify issues, optimize forward-looking planning and reduce operational costs.  
"We are thrilled to announce our technology partnership with OctoAI, and to leverage their cutting-edge AI-generated Eli Report to empower our customers to make more informed decisions and optimize their operations," said Joseph Nakhla, Tribe CEO(1). "The partnership with OctoAI was a seamless collaboration for Tribe, driven by our shared commitment to empower our customers with information, and foster innovation within the industry. We are excited to get our teams together and deliver these new solutions to drive transformative advancements to the industry.  The idea that council members can actually benchmark the performance of their community compared to similar ones is revolutionary, and we're thrilled to be a leader in bringing this innovation to market." 
In addition, the AI generated report goes beyond providing building-specific insights. It also has the ability to incorporate benchmark comparisons between buildings of similar type and age for gas and electricity consumption, as well as spending on amenities like pool, gym, and landscaping maintenance, for any buildings that have been previously added to the system. As a result, Tribe customers can anticipate enhanced information that aids decision-making in identifying areas for improvement and prioritizing projects more effectively. 
Thomas Beattie, OctoAI CEO, added, "Eli Report empowers owners in multi-family communities, and we are delighted to be working with Tribe to deliver that knowledge. Tribe's tech-first approach to property management allows for OctoAI to support Tribe's property managers with intelligence to further support their communities and identify opportunities to seek further savings for owners." 
Capital Markets and Investor Relations Advisory  
Tribe is also pleased to announce that it has retained Angad Capital Inc. ("Angad Capital"), to provide corporate strategy, capital markets advisory and investor relations services. In connection with the engagement, which started on June 20, 2023, Angad Capital has been awarded a consulting agreement signed June 23, 2023 for a term of six months for a fee of $10,000 per month, with no option for automatic renewal after 6 months. Angad Capital was founded and operated by Pardeep Sangha, a former ranked investment equity analyst who specialized in covering small-cap technology companies. At the time of this announcement, neither Angad Capital nor Pardeep Sangha have any direct or indirect interest in Tribe securities.   
About OctoAI 
OctoAI operates within the real estate sector, providing artificial intelligence-driven insights to owners, buyers, realtors, attorneys and other stakeholders in the multi-family residential space through its Eli Report platform.  As a source of building intelligence, OctoAI is entering the commercial property insurance market in collaboration with strategic partners to provide solutions to these multi-family communities. For more information, please visit www.octoai.com 
About Tribe Property Technologies 
Tribe is a property technology company that is digitizing the traditional property management industry. As a rapidly growing tech-forward property management company, Tribe's integrated service-technology delivery model serves the needs of a much wider variety of stakeholders than traditional service providers. Tribe's three revenue pillars are made up of software and service (recurring licensing and management fees), transactional (rent or condo fees, banking services, lease-ups) and digital services and partnership (smart building products, financial and insurance service) revenue. Tribe seeks to acquire highly accretive targets in the fragmented North American property management industry and transform these businesses through streamlining and digitization of operations. Tribe's platform decreases customer acquisition costs, increases retention, and allows for the addition of value-added products and services through the platform. Visit tribetech.com for more information. 
(1) Tribe's CEO, Joseph Nakhla, also serves as a Board Director of OctoAI Technologies Corp. 
ON BEHALF OF THE BOARD
"Joseph Nakhla"
Chief Executive Officer
Tribe Property Technologies Inc.
Joseph Nakhla
Chief Executive Officer
1606-1166 Alberni Street
Vancouver, British Columbia
V6E 3Z3
(604) 343-2601
joseph.nakhla@tribetech.com
For further information, contact:
Pardeep Sangha
Investor Relationship
ir@tribetech.com
778-837-4314
Investor Relations
Kin Communications
(604) 684-6730
IR@tribetech.com
Cautionary Statement on Forward-Looking Information
Neither the TSX Venture Exchange nor its Regulation Services Provider (as that term is defined in the policies of the TSX Venture Exchange) accepts responsibility for the adequacy or accuracy of this release. 
This news release contains forward-looking information within the meaning of applicable Canadian securities laws regarding the Company and its business.  When or if used in this news release, the words "anticipate", "believe", "estimate", "expect", "target, "plan", "forecast", "may", "schedule" and similar words or expressions identify forward-looking information. Forward-looking information in this news release may relate to statements with respect to the aims and goals of the Company; financial projections; growth plans including future prospective consolidation in the property management sector; future acquisitions by the Company; beliefs of the Company with respect to the independent owner-investors market; prospective benefits of the Company's platform; prospective benefits of the OctoAI partnership and Eli Report platform; and other factors or information. Such information represent the Company's current views with respect to future events and are necessarily based upon several assumptions and estimates that, while considered reasonable by the Company, are inherently subject to significant business, economic, competitive, political, and social risks, contingencies, and uncertainties. Many factors, both known and unknown, could cause results, performance, or achievements to be materially different from the results, performance or achievements that are or may be expressed or implied by such forward-looking information. The Company does not intend, and do not assume any obligation, to update forward-looking information to reflect changes in assumptions or changes in circumstances or any other events affecting such statements and information other than as required by applicable laws, rules, and regulations.